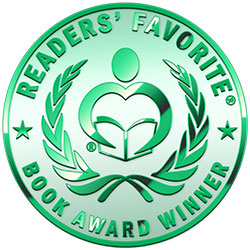 Reviewed by Jessica Jesinghaus for Readers' Favorite
What might become of our civilization after world-wide nuclear war? How might government and humanity react? What would the fallout be? The Heights of Perdition by C.S. Johnson gives us a possible glimpse.

Aerie St. Cloud is a dutiful student, if not a tad willful, but is eager to prove to her family unit and her government that she can be a strong member of the State military. Growing up under the strict tutelage of the State in the underground capital New Hope, Aerie knows she can never ask the questions that tumble through her head. Instead, she must follow orders and become what everyone around her dictates. But when fate finds her inadvertently kidnapped by a notorious space pirate, Exton Shepherd, the opportunity to freely ask her multitude of questions and spread her wings is one she can't give up. Exton, meanwhile, must deal with the unexpected complications presented by the strange young woman and the way she affects his long-quiet heart.

The world created by C.S. Johnson is, eerily, one I had no difficulty picturing should nuclear world war occur. Questions raised about government, religion, and human nature were peppered throughout the narrative, elevating The Heights of Perdition from a mere space fantasy to something much more thought-provoking. The inner turmoil experienced by both Aerie and Exton were very understandable, and I particularly enjoyed their verbal sparring episodes. With themes of obedience, duty, revenge, forgiveness, love and redemption running throughout, The Heights of Perdition took me on a roller coaster ride and left me eager for the second book in the series.