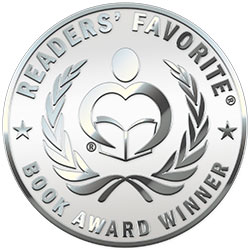 Reviewed by Gail Famous for Readers' Favorite
"The Hummingbird Garden" by Evelyn Schwarz is a story about the Johnsons who moved from the city into a house in the suburbs. One day, Alexis, the six-year-old daughter, curiously followed a burst of color she saw flying above her in the yard to her neighbor's fence, through which she saw a wondrous garden with beautiful flowers, hanging glass balls, and many birds that flew about so quickly! She told her parents, who informed her all about hummingbirds. Alexis then wanted to attract hummingbirds to their new yard. The next day, the Fletchers, their next-door neighbors, came over to welcome them, and they eagerly shared what was needed to attract hummingbirds. However, Tyler, their son, became upset - can you guess why? The Johnsons' garden was created and ready for the hummingbirds to visit, if they chose. You must read this book to find out the outcome of their efforts and what happened between Alexis and Tyler.

What an incredibly beautiful story! Not only is it very interesting and informative about hummingbirds' characteristics and habitat, but it highlights how they are able to share both gardens, which provided a lesson for the neighbors themselves, especially with Alexis and Tyler. There are other lessons in this book like being neighborly and kind. "The Hummingbird Garden" by Evelyn Schwarz with illustrations by Kitty Quinn is a book to be enjoyed by children who are bird watchers already and those in the making!