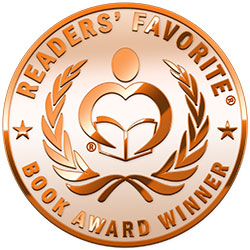 Reviewed by Joel R. Dennstedt for Readers' Favorite
"A lie is just another form of ownership." The science fiction worlds of D.M. Wozniak are littered with intelligence, creativity, and emotionally relevant, present moment details, making them wonderfully satisfying to any reader. It is impossible to discuss/review The Indivisible and The Void without first making these important observations, for the mechanics of serious writing must be mastered in order to create this kind of highly plausible, fascinating, fantastic fiction in a genre prone to hyperbolic shallowness when explored by lesser mortals. D.M. Wozniak gets it right. He knows that character drives a great story, and that internal consistency drives the world of science fiction. All authors risk their reader's abrupt loss of attention and loyalty should they lazily or inadvertently ignore either character or place. Wozniak does neither.

In The Indivisible and The Void, D.M. Wozniak gets it more than right. Immediately immersed into a future/ancient world meticulously but quickly brought into the reader's view, one feels present in a most appealing way, as if he or she belongs. Even the advanced science (magical in its maturity) feels natural to this society that appears medieval (or even older). The plot ignites right from the start: intimate betrayal, with a related compulsive mystery to unravel, and sudden if unintended treachery towards a ruthless king. All this for a main character who is able to bend at will the basic elements of reality, if not without enduring personal limitations or inciting escalating, untold consequences. Add to this the uninvited help of a young woman skilled solely in the oldest of professions… Are you hooked? Of course, you are! You should be. This is inspired writing, and a truly excellent, sometimes heart-stopping, sometimes explosive, science fiction/fantasy read.