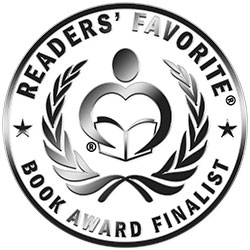 Reviewed by Susan Sewell for Readers' Favorite
Struggling to prevent an apocalyptic event, a group of teens battles an evil entity from another world in the thrilling urban fantasy novel The Light Of the Dying (The Girl, The Pendant & The Portal, Book 2) by Michelle Reynoso. Recently Faith discovered her mother is not who she seems and has ties to another world, and Faith can alter and manipulate energy. With the death of her mother and an entity from another world after her powers, Faith has a lot on her plate. Thirteen days ago, Faith, her brother, and boyfriend nearly died at the scene of a house fire where she captured the unnamed being in a box. However, due to her collapse and subsequent stay in the hospital, Faith lost the container holding the monster. The need to keep the entity imprisoned drives Faith to sneak out of the hospital and begin her search for the box. But with her unpredictable powers and Screamers distracting her, can Faith accomplish her mission? Or will she fall victim to an otherworldly evil?

The Light Of the Dying (The Girl, The Pendant & The Portal Book 2) by Michelle Reynoso is a thrilling young adult urban fantasy filled with action and drama. Moving along at a fast pace, it is a thrilling and irresistible tale that once I picked up the book, I couldn't put it down until I reached the astounding conclusion. The characters in the story are engaging and make excellent contrasts for the protagonist. Faith's personality is intense, and it is fascinating to witness her gaining control of her unique talents. Although the story comes to an exciting and abrupt end, it leaves the reader eagerly anticipating the sequel. With an intriguing plot and a gripping storyline, I recommend it to everyone who loves urban fantasy sagas with teenage heroines and heroes.