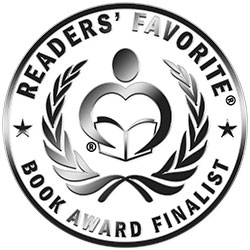 Reviewed by K.C. Finn for Readers' Favorite
The Lighthouse Keeper: A Story of Mind Mastery is a work of fiction in the dramatic, inspirational, and action and adventure sub-genres, and was penned by author David Richards. Written for audiences of all ages, this accessible and interesting work focuses on central protagonist Sam. As the novel's title suggests, Sam aspires to become a lighthouse keeper and starts work as an apprentice. But the job delivers a lot more than its initial promises and sends Sam off on the path towards an adventure like no other. What results is a beautifully told story of aspirations and making the most out of life.

Author David Richards has crafted a wonderfully adventurous book that will grab all different kinds of readers and sweep them up in its storytelling. The narrative quality of the book is well structured and penned with beautiful prose that helps us get closer to Sam and his surroundings. I found the descriptive work to be cinematic, and I was particularly captivated by the images of the sea and the lighthouse itself. There are stylistic shifts that give us different narrative styles and viewpoints, and this lends itself to the psychological qualities of the book and those deeper moments when Sam is really changing and growing with the tasks set for him. Overall, I would certainly recommend The Lighthouse Keeper: A Story of Mind Mastery for readers seeking a uniquely told story that offers so much more than a first glance may suggest. An accomplished work of dramatic fiction.