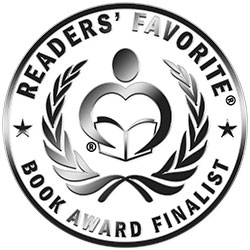 Reviewed by Sarah Stuart for Readers' Favorite
The Little Dragon by Sheri Fink is a charming story that held me captivated from beginning to end. There are no concessions made where language is concerned – words like whimsical, expressive, sensation, stomach, barge, and taught cannot be read phonetically. It is a picture book that really is for an adult to read while the child or children look at the beautiful illustrations on every page. That said, the dragon's tale is told in a way that flows. It reminded me of the very best freestyle poetry, where there is no attempt at rhyme, but rhythm is everything and that includes readability. If your children like stories being read to them, The Little Dragon by Sheri Fink is a must-have. It will entertain and teach and be enjoyed, probably by more than one generation.

No adult who reads the little dragon's story need fear their young audience will realize subtle messages are being dripped – poured – into their minds unless the adult chooses to read the summing-up at the end aloud, but they are there, and they are a powerful influence for good. The little dragon lives alone in a cave and spends his days dancing in a meadow he regards as his own. Overlooked one day, he feels embarrassed, and then so angry, being a dragon, he burns a beautiful tree with his flames. The "intruder" is another dragon, and he finds out living an isolated life is not as much fun as sharing it with friends. I recommend The Little Dragon by Sheri Fink to parents, grandparents, and carers worldwide.