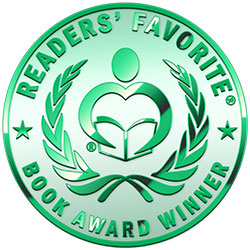 Reviewed by Sefina Hawke for Readers' Favorite
The Midnight Land: Part One, The Flight (The Zemnian Trilogy Book 1) by E.P. Clark is a fantasy novel reminiscent of the classic Russian fairy tales. Slava is the younger sister of the Empress of all of Zem' and a clairvoyant. This combination makes Slava both the most and least powerful woman in a world where women are the dominant gender. Slava's personality leads her to seek out more through escaping the Empress of all of Zem's Kremlin in order to journey north to the Midnight Land. Slava is forced to evade ambushes and bandits as she wrestles with her clairvoyance. Is it a gift or a curse?

The Midnight Land by E.P. Clark may be a fantasy novel, but to me it seemed more like a novel of self-discovery. E.P. Clark crafted a new world between the pages, yet the book seemed to focus more on Slava's emotional growth as she grows into a woman during her journey and begins to understand her clairvoyance. My favorite part was when Slava communicated with animals or spirits. By the end of the Midnight Land, I was left feeling glad that I had decided to read E.P. Clark's novel.