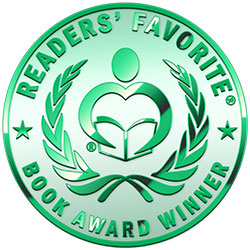 Reviewed by Karen Pirnot for Readers' Favorite
The Miracle Mitzvah Moose by Dawn Wynne is a beautifully written story about a young girl named Abbey, who feels out of place and out of sorts after moving to a new home. Abbey has no friends and she is feeling down and alone when her mother suggests she unpack the Menorah. It is the first night of Hanukkah and the Menorah is a special reminder of Abbey's grandfather. When Abbey accidentally breaks off part of the treasured heirloom, she is dejected and she begins to stare out the window. She spots a moose that seems intrigued with the lonesome child. When an antler of the moose's rack becomes illuminated by the light of the moon, Abbey immediately feels a connection to the animal and she begins to look for the animal nightly.

Gloria Pineiro has beautifully illustrated The Miracle Mitzvah Moose so that children will remained enthralled as the words are read to them. It almost seems that as the moose appears and the meaning of Hanukkah is understood, Abbey begins to believe in the possibility of her new life. She wants to help others and, when she does that, she wants to then give even more of herself to others. When she gives, she receives in return and she eventually understands that transitions give opportunity for new and rewarding experiences. I liked the simple way that Wynne told her story. The story itself is filled with meaning for children of any religion and one which will stay with them for years to come.