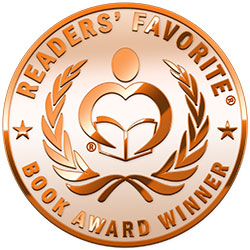 Reviewed by Lisa McCombs for Readers' Favorite
Very early in life, Katharine Firestone realized her existence was jaded beyond repair. Daughter of a ruthless Hollywood agent, Kat's earliest memories are filled with hours of toe-bleeding ballet, ridiculous figure conscious dieting, and extreme routines not normal for any normal child. If her mother, Cynthia, really wanted to know of her daughter's preferences, Kat would undoubtedly confirm that she was quite content with life as a bartender at one of LA's swankiest night clubs.

But Cynthia is relentless and when Katharine finds herself at another unwanted audition, she is firmly aware that she is not acceptable for the part for which she is reading. She is not at all aware of the fact that reading for just another cheesy vampire script will change her life. At least that is what Wyatt Hastings of the network owning Hastings tells her following her disastrous performance. She is not to be the next television sensation. Wyatt Hastings has marked her for the lead in a big screen film. He sees her gritty fire and feels her passion that will perfectly complement co-star Grayson Dunn. The man who broke her heart years ago. The man Kat firmly swore to hate for all of eternity.

The Monday Girl (The Girl Duet, Part 1) by Julie Johnson is packed full of energetic dialogue and amusing situations, even if you are not a Hollywood star! Johnson's delightful incorporation of current events invites the reader to become part of the writing process with familiar references. My only complaint is that it ended too soon.