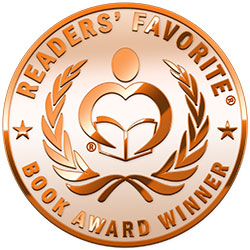 Reviewed by Carine Engelbrecht for Readers' Favorite
In The Monster Realm, Nara Duffie takes readers on an exciting and sometimes hair-raising adventure. Lillian has always been drawn to the Greek myths, but she never suspected that they might play a role in her sister's disappearance two years earlier. When she feels compelled to revisit the location of her sister's last known whereabouts, she meets an enigmatic boy named Jack, who leads her into the hidden land of Lanodeka. This is a world where the myths of old are still alive, but perhaps not quite content with their present obscurity. Accompanied by her two good friends, Maisy and Katy, she soon finds herself dodging deadly mythical beasts and bloodthirsty elves. Will she finally find the answers to all her questions? Will she ever find her way home?

Do not expect to encounter the noble, handsome elves of Tolkien or the pretty, innocent mermaids of Disney in Nara Duffie's The Monster Realm. The otherworldly beings that populate Lanodeka are a different brand. Yet, although they are deadlier, they are also full of surprises, turning familiar tropes on their heads. The odd physics and geography of this world likewise take a little getting used to, although this is adequately explained within the narrative. The characterization, however, is solid, balanced and consistent. We learn that impulsive Maisy, who often rushes headlong in the wrong direction, is also a collector of spicy Shakespearean curses while Katy, the most timid of the trio, is revealed to possess a rather unusual talent. Similarly, when Lillian explores her memories of her sister Bluebell for clues, confusingly painful memories are dove-tailed with heart-warming ones. I loved the styling and the illustrations of this e-book. The story is fast-paced, fun and, fortunately, there is a sequel.