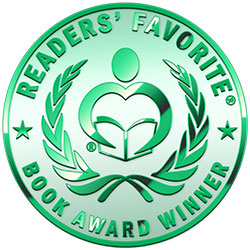 Reviewed by Rabia Tanveer for Readers' Favorite
The Montesoro Legacy is the third novel in the Brandon Brothers series by Stella Riley. Leo, the youngest Brandon brother, is slowly but surely making a name for himself as a portrait painter. While he is quite successful as an artist, his luck in the romance department has not been very good. Leo was considering marriage to a young widow when he was commissioned by Sir Jerome Farrell to paint a portrait of his little sister Charlotte. There, Leo comes across Mariella (Jerome's step-sister), and sparks fly. Somehow, Mariella has a surprise inheritance, and Jerome wants it. The only problem is that Mariella is not alone anymore. She has Leo and Leo's family on her side now. With romance blooming between them, Leo is sure Mariella is the one, and he is willing to do whatever it takes to protect Mariella from the clutches of Sir Jerome. Can love truly prevail over all?

What can I say, I am a sucker for a good romance, and this is exactly what I needed to feel better after some tedious days! I liked Leo, but I loved Mariella. Her story is worth reading. Her living conditions are not that great and her opportunities are few. Considering that she has a younger autistic brother to protect and keep herself out of Jerome's clutches, she was handling herself pretty well before Leo came into her life. The chemistry between Leo and Mariella is not intense; it simmers and grows as the story progresses. The readers watch their relationship bloom and then catch flame as their feelings mature. I hated Jerome with a passion and didn't care about Charlotte, to be honest. The narrative was intense, the characters were interesting, and the overall feel of the plot was entertaining! An easy-to-read romance novel that many will love! Highly recommended.