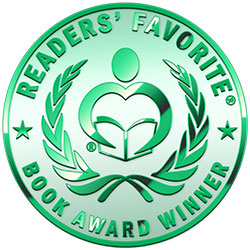 Reviewed by Roy T. James for Readers' Favorite
The Mystic High Adventures of Fannie Flame & Crew by Claudia Hagen introduces ballooning as a 'form of flight where the destination is irrelevant and the journey is everything.' How the author developed an instant liking of this costly game, what difficulties she had to undergo while learning this, the travails of becoming the proud owner of a balloon while living from paycheck to paycheck, and the journey thereafter ending in her name becoming one to reckon with as far as balloon flying goes, are described in this extremely interesting book. The 40th Psalm, always revered by balloonists, and the AIDS the balloonists need to be afraid of (Aeronaut Induced Divorce Syndrome!) are some of the topics contained in other chapters. The near fatal accident at Albuquerque, from which the crew escaped by jumping up in the balloon gives one goosebumps.

The Mystic High Adventures of Fannie Flame & Crew by Claudia Hagen is a treat from the word go till the end. The commotion the lady pilot with her three kids must have caused in and around the ballooning world, as well as the competence the children showed in handling the ballooning machinery, comes alive in these pages. The troubles the author must have faced from a philanthropic husband and the difficulty of clearing FAA tests is overshadowed by the fact that the author has more than 400 hours of balloon flying to her credit. One of the best books I have read in many a year, the content as well as the presentation of this book leaves no room for any further comment.