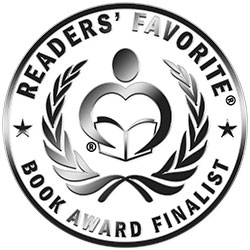 Reviewed by Mamta Madhavan for Readers' Favorite
The Naked Truth About Men (And Romance) by Kathryn Foster Ph.D. is an engaging book that speaks about the equation between men and women and also teaches them to develop more tolerance and insight into their partners' behaviors. The author discusses the romantic notions we harbor in our minds, the lonely lives we lead, dissatisfaction, expectations from a relationship, divorce, and many other truths that shed light on relationships and romances. The stories from clients, along with the author's research and interactions with clients of both genders on the topic, make this a profound and insightful read and gives a fundamental viewpoint on what one can expect from relationships and how to work on them to make them fulfilling and happy.

I found the book easy and simple to understand, and the author's observations and techniques are practical and easy to implement. It helps all those who are in marriages, romances, and relationships to look into them and see where changes can be made to improve things. The author speaks about the topic extensively and her observations are genuine, logical, and will be helpful to many when it comes to improving the way they handle their relationships.

Male and female hormones are different which, in turn, make men and women think differently too. The author tells readers what to expect from their partners so that they don't become too disappointed in their relationships. The author's approach to the topic is helpful, and is useful in enabling readers to understand their partners better and how to handle their relationships more effectively.