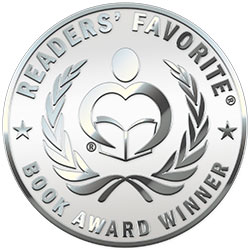 Reviewed by K.C. Finn for Readers' Favorite
The Nosferatu Conspiracy is a work of supernatural thriller fiction penned by author Brian James Gage, and this novel is book one, titled The Sleepwalker. In this highly graphic and wonderfully disturbing thriller novel (written for adults due to such mature content), we explore the fascinating world at the end of the Romanov dynasty in Russia at the opening of the twentieth century. As well as the political and social climate of the time, the novel focuses on the mysterious and dangerous figure of Rasputin, and spins a highly entertaining and diabolical tale of vampires, mysticism, and death, in place of what Russian officials claim to be the truth.

I adore this time period in history, particularly because of all the mystery and conjecture about Rasputin and his incredible influence over the Romanov family and their policymaking, so to see such a fabulous supernatural tale come out of all that mystery is nothing short of brilliant. Author Brian James Gage weaves his own dark fantasy tale in and out of real history with such an adept hand that he makes you believe that vampires and other such dark conjurings could indeed have been real at the time. What results is a powerfully grim tale with an accurate historical atmosphere and a highly inventive thriller plot that keeps you gripped at every turn, adding layer after layer of darkness to a story you thought you already knew. Overall, The Nosferatu Conspiracy: The Sleepwalker is just the beginning of what is sure to be a truly superb series.