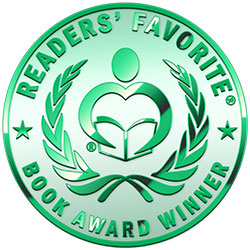 Reviewed by Tracy Slowiak for Readers' Favorite
Sweeping. Beautiful. Striking. I could go on, but one word descriptions of a book, especially one as wonderful as The Notorious Dream of Jesús Lázaro, would not suffice. This masterful work by author Terence Clarke follows the titular artist, Jesús Lázaro, on his journey to complete his master work, murals that he feels called to complete on the exterior of the Cathedral of Saint Mary of the Assumption in San Francisco. The Archbishop that oversees the Cathedral, Ruben Mullins, and the Pope himself, refuse to allow Jesús his desire. But when a miraculous and painful sign from God is visited upon the Archbishop himself, he realizes that he must allow the murals to be painted, however unconventional they may be. The decision leads to chaos in the streets of San Francisco, concern from the echelons of the Vatican, and perhaps attention from God Himself.

Sometimes, as a reviewer, one feels that they may not be able to do a book justice in the short amount of time one has to write a review. This is one of those times. Terence Clarke's novel, The Notorious Dream of Jesús Lázaro, follows an artist in the creation of his life's masterpiece. Mr. Clarke, in writing this saga, has completed his own literary masterpiece. I simply cannot recommend this book more highly. It would appeal to any lover of fiction, the art world, or simply great writing. I loved, loved, loved this book and I cannot wait to read more of Terence Clarke's work.