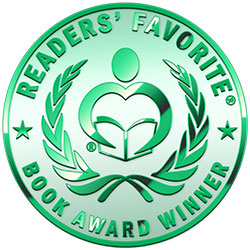 Reviewed by Kayleigh Perumal for Readers' Favorite
Marilyn B Wassmann's The Opossum and the Cats is an extended poem that tells the story of how two very different animals can co-exist, and even learn to like each other. On a cold rainy night, a pregnant cat has no shelter to deliver her kittens, so a grumpy old opossum is forced to lend her his home under the shed. The new mother is too tired to move after the ordeal, and although the opossum values his solitude, he does not banish her or the five newborn black and white kittens. Initially, the kittens heed their mother's instructions to respect the opossum's desire for space. However, it was not easy in such close proximity, as the kittens grew quickly. One day, the kittens got into trouble, leading the opossum to prove that he reciprocated their affection when he saved them.

Marilyn B Wassmann's use of rhyming couplets (most of which are quatrains) creates a sense of rhythm and flows throughout the poem in a way that children will thoroughly enjoy. Her choice of words is highly commendable, but also straightforward. She cleverly weaves educational facts about the opossum into the poem so that even those unfamiliar with the animal can understand the story. I particularly loved how the solitary opossum has a change of heart toward the end of the story and learns to love the kittens. The Opossum and the Cats suggests that anyone can find a family, even in the most unlikely places.