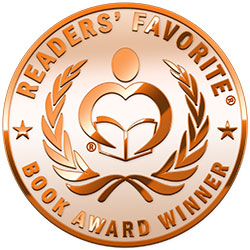 Reviewed by Ruffina Oserio for Readers' Favorite
The Other La Bohème by Yorker Keith is aptly labeled literary fiction, an interesting story that explores the life and career of the Dolci Quattro. After their breathtaking performance of Puccini's well-known opera, La Bohème, during their graduation, four friends form a band called the Dolci Quattro. Set in the very complex and rich backdrop of New York City, the Dolci Quattro pursues their dream and embraces a Bohemian lifestyle. But all is not sweet and easy. Readers will watch them as they fall in love, as they experience betrayal, and as they face obstacles and family challenges. What is it that keeps them together?

Yorker Keith writes beautifully and those who love music, especially fans of La Bohème, will be smitten by this story as well as those who just enjoy the opera. The author shows great knowledge of music and writes confidently about it. I wouldn't be surprised if he'd not lived this experience personally. The writing is elegant, flowing like music, and polished. The plot is well-paced and the conflict developed around the career and the love experiences of the characters helps to give the entire story a strong dynamic. The characters are well-explored and I enjoyed the psychological depth of the story. One of the things I enjoyed about the book is how the author skillfully weaves elements of the original La Bohème into the story. The narrative is great and the prose so descriptive that it allows the reader to have a great feel for the characters. The Other La Bohème is, indeed, a real treat for music lovers.