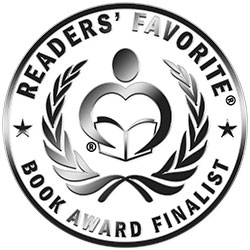 Reviewed by K.C. Finn for Readers' Favorite
The Outlaw Gillis Kerg by Mike Murphey is a work in the time travel, surrealist, and adventure subgenres and forms the fourth novel in the Physics, Lust and Greed series. It is best suited to mature readers for its adult humor and references. In this amusing, witty, and full-throttle science fiction adventure, we are embroiled in dangerous AI companions, murderous plots to kill prominent legal figures, and a dangerously stupid political campaign. To top it all off, the central protagonist and former time traveler Marta Hamilton has inadvertently caused the creation of a cult hell-bent on revenge against her.

Mike Murphey is a socially sharp writer who knows how to repeatedly hit the funny button on issues that we might all have a lot of trepidation and exasperation about today. There's wit all over this novel, from the intricate narrative surrounding the characters to the plot line's worryingly familiar campaigning and dirty politics. Still, it shone through most in the slick dialogue that genuinely made me laugh out loud several times. There's a comic timing to what Murphey does that draws you in, smiling along with the moments you think you recognize until a newly surreal incursion causes the other shoe to drop, and suddenly you're in on a joke you didn't even know was building. In addition, the character development keeps things somewhat grounded so that you're never too lost in the absurdity of it all. Overall, I'd say that The Outlaw Gillis Kerg is a wonderfully well-balanced novel packed with satire, adventure, and humor galore.