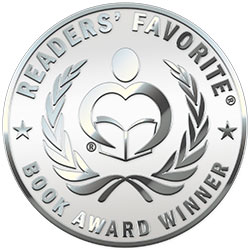 Reviewed by Mamta Madhavan for Readers' Favorite
The Peaceful Daughter's Guide to Separating From A Difficult Mother by Karen C.L. Anderson handles a difficult topic with grace and dignity. The author shares her story with her difficult mother and how she overcame being a victim and stood in her power. The tips, techniques and advice shared by the author are helpful to all those who are looking forward to setting boundaries in their relationship with their mother and also taking care of their emotional, physical, mental and spiritual needs, thereby achieving personal empowerment. The advice can be incorporated into other relationships too, making it a good guide with valuable tools to all those readers who want to improve their life and living.

The author's story is relatable and readers can connect well with the problems and issued faced by her when it came to her mother. Parent/child relationships are very personal and the author helps readers to develop healthy boundaries in relationships. The writing style is simple and easy and reaches out to readers in a good way. The list of messages in the concluding chapter is awesome and are good tools for readers to teach others how to treat you.

The story is raw and powerful and the peace achieved by the author after a troubled relationship with her mother is inspirational and motivational. It's a story of acceptance and healing and also motivates one to strengthen relationships in life.