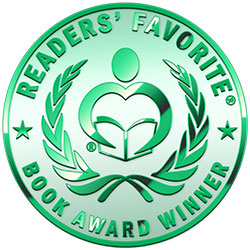 Reviewed by Rich Follett for Readers' Favorite
Our modern world is full of almost as many opinions as there are people to express them. The twenty-first century is truly the age of the individual. This, says Edward F. Mrkvicka, Jr., is the seed of our destruction. Our obsession with self, says Mrkvicka, is distancing us from God in ways we will not be able to fully appreciate until we have passed the point of no return. "We all love the thought of a savior who saves us, but we rebel against the thought of a lord who requires discipleship and obedience. Therein lays the crux of the matter."

The Plot to Kill God by Edward F. Mrkvicka, Jr. (with Kelly Mrkvicka) presents a point-by-point, scripturally based, impeccably well-rendered case for returning to God, not just a loving, benevolent protector but also as our Lord and master, who commands worship in absolute terms. This, says Mrkvicka, is problematic for free thinkers: "Americans in particular bristle at the thought of being submissive and putting ourselves second. We have rights. No one can tell us what to do, not even God."

Regardless of their religion or personal values, intelligent people the world over appreciate a carefully considered persuasive argument. Edward F. Mrkvicka, Jr.'s argument is compelling and reads with the grace and charm of a country Sunday sermon. There is no lecturing; no fire and brimstone; no trace of sulfur in the charismatic air; instead, there is the quiet, caring, urgent plea of a truly compassionate and God-fearing Christian who will not accept less than God's eternal promise for his fellow human beings.

Remember who made us. Remember what we are here to do: worship … and obey. Come home.

Edward F. Mrkvicka, Jr.'s The Plot to Kill God offers an earnest, timely treatise for a woebegone and misguided age: "So often in our Christian walk we fail to nod to the power God commands, and lose sight of the true nature of our relationship. We are not His equal and shouldn't act as if we are. When we do, we relegate God to being as powerless as we are. Conversely, when we obey and worship as commanded, He allows us to share in His power."

Wonderful tool for reflection and growth.