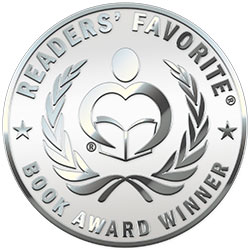 Reviewed by Lex Allen for Readers' Favorite
The Pope's Butcher by Joseph C. Gioconda is a thrilling work of fiction inspired by true historical figures and events in the 15th century. The story is not only a hair-raising work of suspense and espionage but an astonishing account of religion and the occult at the beginning of the Inquisition in Germany. Abandoned as a child and raised by the Church, young Sebastian works tirelessly in his pursuit of priesthood. Father Heinrich Institoris, the infamous Grand Inquisitor (a historical figure), recruits the naïve Sebastian, just a few months prior to his ordination, for a mission to travel across Europe compiling information concerning witchcraft; in particular, to find a book/documents that contain all the knowledge and spells of witchcraft and demonology. Sebastian sees this mission as an opportunity of a lifetime and eagerly drops everything to carry out the mission of The Grand Inquisitor himself. What he discovers and how his revelations affect the future of the Inquisition are brought forward with some of the best interweaving of fiction and fact I've ever read.

Joseph C. Gioconda is adept at keeping readers on their toes as he weaves a fictional story through historically documented events. His characters, historical and fictional, come to life under his skillful wordsmithing to provide a sense of reality that often falls by the wayside in fictional works of this nature. In The Pope's Butcher, alternative history, action/adventure, mystery, horror, and romance fill the perfect circle of this enthralling story. His research, as evidenced by the glossary and bibliography at the end of the book, is phenomenal and seamlessly worked into the background of the escalating adventures of Sebastian. The Pope's Butcher is top-notch writing, the best book I've read this year, and I'm looking forward to Joseph C. Gioconda's second novel, Salem's Ropes.