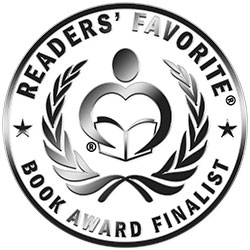 Reviewed by K.C. Finn for Readers' Favorite
The Poseidon Network is a work of fiction in the historical, emotional drama, and espionage sub-genres, and was penned by author Kathryn Gauci. Set during the Second World War, this engrossing and atmospheric drama tells the tale of Special Operations Executive Larry Hadley who arrives in occupied Greece in 1943. As the Second World War engulfs Europe, Larry must work with the titular Poseidon Network to bring the conflict to an end, but the deeper he gets into this new world, the more complex and entangling it becomes. What results is a dangerous thriller novel with plenty of twists, traitors, and treason in the mix.

Author Kathryn Gauci has crafted a lavish and detailed novel that leaves no stone unturned as it delivers a fully immersive historical espionage experience. The settings are less typical for a Second World War novel, showcasing the Mediterranean and its surroundings with gorgeous descriptions and a classic feel that evokes images of 40s cinema and glamour. There is also a gritty realism in the spine of the tale, which increases with the tension as the stakes get higher for the agents involved. Larry is an exceedingly well developed central protagonist, one who grows and shifts with the story into a man you really want to root for and investigate alongside. The final essential element to the tale is the plot, and this is the true highlight which delivers in spades, with some very unexpected and exciting conclusions. Overall, I would highly recommend The Poseidon Network to fans of wartime mysteries and spy thrillers that tick every box for maximum engagement.