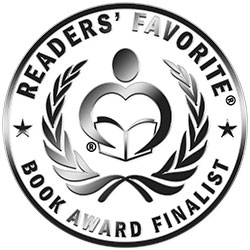 Reviewed by Patricia Day for Readers' Favorite
Brenda Wood's latest publication, "the Pregnant Pause of Grief", takes the reader on a journey to understanding the emptiness and loneliness of grief. In finding out why she feels the way she does, Brenda had to begin to take the first steps into her new life. As you read you will feel her immense struggle to endure each day, as she attempts to recognize who she is and what she has to do, in this new role. Perhaps, like Brenda, you have become single after years of experiencing a role within a happy marriage or partnership. Determining how you will survive the deep, dark loneliness is one of the first new steps you will take, even though you would prefer not to be in such a painful position. Life keeps moving on with an unrelenting urging. Folks will tell you 'to get on with your life' or 'how long will you keep up this crying'? Why can't they feel what you are feeling? It is so much easier to give advice than to try to understand the inner turmoil and anxiety of a bereaved person's anguish. When you find yourself in the role of widow or widower, or loss through separation, divorce or even job loss, you too will experience a gambit of emotions normally hidden from view.

Reading this book will certainly cause you to confront life with a set of different goals and values as you start to discover the new you. As it is humble yet gut-wrenching with the humor for which Brenda is known, you can at least relate to the roller-coaster ride of being alone and starting over. Just as Brenda did and continues to do, you will discover that life goes on regardless of you and your situation and you have to come to the point of 'jumping back on the band wagon' of life and get on with it, too. Well done, Brenda!