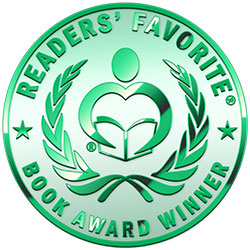 Reviewed by K.C. Finn for Readers' Favorite
The Prince is a work of fiction in the high fantasy, coming of age, and action and adventure sub-genres, and was penned for young adult audiences by K. C. Herbel. The third installment in the Jester King Fantasy Series, the work is suitable for teens and up due to the moderate nature of its fantasy-action content. In this part of the story, we catch up with Billy as he deals with the new realizations and powers that his previous exploits have brought him, only to find that his arrival in Tirn Aill brings yet more problems to the fore. Here, deathly visions plague him with what he must do to reclaim and bring peace to the war-torn world around him.

Author K. C. Herbel continues this epic fantasy series with yet more surprises, dynamic action, and deeper, darker worldbuilding than ever before. The fae and pseudo-medieval themes of the fantasy construct produce an exciting world that is very well built and logically ordered by the author, but that doesn't mean that there aren't plenty of dark surprises in store, especially where the wicked King Ergyfel is concerned. I really enjoyed the development and presentation of Billy, which is delivered with a keen eye for emotions and a close narration that allows us to really feel the triumphs and traumas along with his as the plot intensifies. Overall, I would highly recommend The Prince and the rest of the series in general to fantasy fans seeking accomplished and fully realized works with truly compelling storytelling.