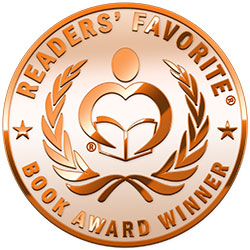 Reviewed by Maria Victoria Beltran for Readers' Favorite
The Queering: The Life and Death of Brooke Skipstone by Brooke Skipstone, is a lesbian romance novel written for young adults. Trapped in a loveless marriage, Taylor MacKenzie is a seventy-year-old grandmother, teacher, and writer who lives in Clear, Alaska. A closet lesbian, she finds happiness by writing lesbian and gay romance novels using Brooke Skipstone as a pen name. The name belongs to her late lover and best friend in college. Eager to reveal herself now as a writer of these novels and hoping for acceptance, she writes her autobiography focusing on her time with Brooke. Her husband Marshall accuses her of promoting a perverse lifestyle, and Levi, a local homophobic podcaster, exposes her identity to their conservative community. Her past also catches up with her as her homicidal brother, who just got out of prison, tries to locate her. Can she finally find the freedom and acceptance denied to her for such a long time?

Brooke Skipstone's The Queering is a passionate romance novel with a strong gay theme. The author weaves together an intricate tapestry with several compelling characters forced to hide their true sexuality. This narrative has many unexpected twists and turns that will ensure the reader's undivided attention. It's an inspiring and unique story that pays tribute to gay love. When Taylor MacKenzie decided to write her autobiography, she was also trying to override the prejudices of society and that was a difficult and dangerous task. There is tension from the novel's first page, and it's palpable up to the end. With engaging dialogue and vivid literary style, it's easy to be caught up in the lives of the characters. This emotive story about identity, friendship, and genuine love is beautifully written.