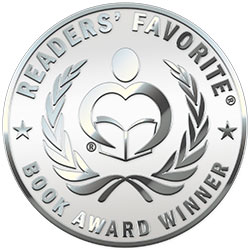 Reviewed by Susan Sewell for Readers' Favorite
Deep in the forests of Washington state, a blood-thirsty psychopath is on the hunt in The Sage Wind Blows Cold (Mac Crow Thrillers Book 1), a chilling thriller by Clint Hollingsworth. In his youth, Mac Crow went to a wilderness survival school and learned how to track and survive in the woods of the Cascade Mountains. Mac's love for the untamed woods sparked his career as a tracker, and now he works as a bounty hunter, hunting skip-traces in the wilderness. Since Mac is very familiar with the area and an above average tracker, he is called in to help search for a nine-year-old girl who has disappeared from her campsite. Search and Rescue, led by the local Sheriff's office, have been searching for her in the cold and rain for two days with no luck. With little time to waste for a good recovery, Mac immediately begins searching for traces. While following her tracks, Mac discovers that a dangerous interloper, not indigenous to the area, has moved into the woods. This unknown is also tracking the girl, but what are his intentions? When two of the SAR team members fall victim to the predator, not only are the girl's chances of leaving the woods alive declining, but also the lives of those who seek her are at risk. Will Mac's skills make a difference or will any of them leave the wilderness unscathed?

The Sage Wind Blows Cold (Mac Crow Thrillers Book 1) by Clint Hollingsworth is a gripping thriller that will make your blood run cold. It is a brilliantly written book with a scintillating plot and a mesmerizing storyline that climaxes to a smashing finish. The opening chapter is riveting and I couldn't put the book down until the final page. It is an enthralling story with intriguing twists and turns and realistic characters. The characters are easy to love or hate with respect to their individual personalities. Mac is a marvelous protagonist with his down to earth, naturalistic lifestyle, and skills that are comparable to those of Bear Grylls. This is a tremendously exciting thriller, and I am looking forward to experiencing more of Mac's exploits in the future!