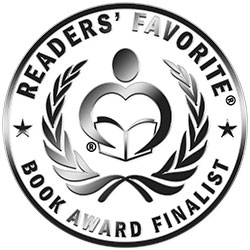 Reviewed by Jane Finch for Readers' Favorite
The Saltire Secret by E.L. Grady tells the story of twins Alex and Olivia who are in search of excitement during their summer holidays. An opportunity presents itself with a letter from Grandpa Boyd and, before they know it, the twins are embroiled in a mystery relating to a long-forgotten secret society. Their adventure involves a treasure map, and the twins have to solve a series of clues and riddles to get one step closer to finding a secret treasure of the Brotherhood of Dixie. There's a problem, though, because others are on the hunt for the treasure, some who will do anything to find it before everyone else and claim it for their own. To add to the mystery and the urgency of their quest, the twins discover their Grandpa is missing, so they have to find him as well as the treasure, and in the process become quite famous.

This is a great adventure for me, reminiscent of the old Famous Five stories, with the added interactive aspect where readers have the opportunity to work out the clues for themselves at the end of each chapter. The author, E. L. Grady, has done a really good job in weaving an exciting tale that draws the reader into helping to solve the mystery. It's well written, with a good pace, and Alex and Olivia are endearing protagonists even though they are such different characters. This would sit well as a series because once the reader bonds with Alex and Olivia, they will want to follow them on their further adventures. A good adventure, some great characters, and a mysterious plot makes this a superb read.