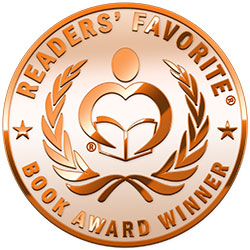 Reviewed by Anne-Marie Reynolds for Readers' Favorite
The Scarry Inn by Shirley McCann is a YA mystery story. Heidi Bowman and three friends are forced into spending a night at The Scarry Inn, believing themselves to be the victims of a practical joke. It's not a nice place but surely all Dick and Thelma Scarry, their unwilling hosts for the night, are doing is drumming up business by terrifying every guest. Things take a sinister, very real turn when Kara is murdered and now they all have to get out before the Inn takes another one. There's no cell phone service and none of them knows who they can and can't trust. Time is running out for the three friends as they fight to get out of The Scarry Inn alive.

The Scarry Inn by Shirley McCann was a thrilling, scary, yet fun read. With an action-packed plot, Shirley McCann has written a story that will grip you from page one and keep hold until the very end. I wasn't expecting such a suspense-filled story but it was a real page-turner and I had to keep reading to find out what happened. The story flows very well, with a unique plot, and there are plenty of twists and turns, some of which you won't see coming. The characters are likable, relatable, and real, well-developed throughout the book, with their own stories gradually coming out. Although it is billed as a YA book, I believe anyone will enjoy this story – I am way past being a young adult and I thoroughly enjoyed it.