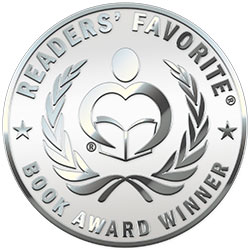 Reviewed by Jack Magnus for Readers' Favorite
The Search for the Stone of Excalibur is the second volume of The Chronicles of the Stone, a children's and preteen historical adventure series written by Fiona Ingram and illustrated by Lori Bentley. Adam and Justin are South African cousins who played vital roles in discovering the first Stone of Power in Egypt while they were on a trip with their Aunt Isabel and their Gran. James Kinnaird, the archaeologist they helped rescue on that adventure, has sent word that the second Stone of Power has been located, and he's invited them to his family's castle in Scotland for their summer vacation to help with researching it. When they meet Aunt Isabel at the airport, Justin's a bit taken aback by her companion, Kim, Isabel's 12-year-old protegee, who'll be spending the vacation with them. While she's the same age as Adam, and only a year younger than Justin, he feels that he and Adam were a pretty good team in Egypt. Adam's a bit more open to their new companion's presence, and, before they know it, they've arrived at Heathrow Airport and are on their way to Oxford.

Fiona Ingram's children's and preteen adventure novel, The Search for the Stone of Excalibur: The Chronicles of the Stone, Volume II, continues the excitement, danger, history and discoveries of the first book in the series, The Secret of the Sacred Scarab. Ingram's done an impressive amount of historical research into the legend and history of King Arthur, and her carefully depicted setting in an ancient Scottish castle is inspired. While the author gives enough background to enable this book to be read as a standalone novel, I would suggest reading the books in order to get the full impact of the adventures and their effects on the cousins. I loved watching how Adam and Justin began their coming of age in the first volume, and seeing them continue to hone their detection skills and recognize their strengths and fears in The Search for the Stone of Excalibur is a joy. Ingram's storytelling is masterful; she adroitly weaves historical fact and fantasy in a smooth and fluid style that makes reading this book both an exciting and intellectually satisfying treat. The Search for the Stone of Excalibur is filled with action and adventure, puzzles and ghostly presences, and stalwart companions ready to face any and all perils that come their way. What more could a reader ask for? The Search for the Stone of Excalibur: The Chronicles of the Stone, Volume II is a marvelous historical adventure tale, and it's most highly recommended.