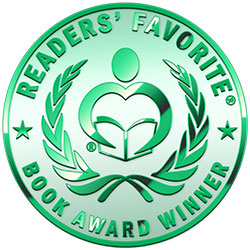 Reviewed by Lex Allen for Readers' Favorite
The Shepherd's Calculus by C.S. Farrelly reveals the machinations of incumbent Arthur Wyncott's campaign office that's losing their grip on the religious voter base, and those of Owen Feeney, head of the US Conference of Catholic Bishops, as he contends with a sex abuse scandal that could cost the Church over a billion dollars in lawsuit payments to the victims. Both appear on the verge of losing until Feeney, an ally of Wyncott's, devises a plan that could see them both through. Ally Larkin is a brilliant young woman new to the campaign trail on Wyncott's behalf. While learning the ropes, she stumbles across several shocking indices that cause her to question her principles. Peter Merrick, a journalist, is asked to write a eulogy for Jesuit priest James Ingram. When his research reveals letters that hint of abuse, and clues to a huge cover-up, he becomes embroiled in a search for the truth that could destroy his faith and love for his long-time friend and mentor.

C.S. Farrelly has written a timely expose of the inner workings of a U.S. major political election, brilliantly intertwined with a sexual abuse scandal within the Catholic Church. Through protagonists Ally and Peter, Farrelly reveals the inner workings of powerful men whose obsessive faith and ambition overcome all sense of ethics and morality. The Shepherd's Calculus is a character-driven mystery thriller that delivers a great reading experience and a realistic view of the inner workings of institutions of government and religion that control the lives of billions of people. Fans of political intrigue, religious mystery and novels that display the best and the worst of humanity, justice and faith will love The Shepherd's Calculus.