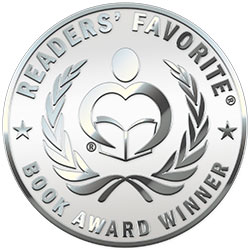 Reviewed by Lisa McCombs for Readers' Favorite
When Neil left her for a younger woman, Samantha Decker did not know how to react. A dedicated wife, and mother of teenage Cody, that's all she knew. All she had to know. Suddenly she is thrown into the position of counselor to her son and fallen woman to her Catholic family. Not only were the Deckers ferociously Catholic, Samantha's mother and her grandmother were evidently extremely judgmental. Sunday dinner consisted of a barrage of her mother's negative comments surrounding Samantha's life, and a constant sprinkling of "holy" water from Mimsy's sacred stash. Samantha does her best to be a strong parental influence, to the point of shaming her ex into being more a part of his son's life. Then the web begins to tangle. A one-time babysitting gig reappears in Samantha's life, leaving a shamed Samantha writhing in guilt. Mix that with her recent contact with her favorite author, Autumn Moone, and Sam isn't certain which way to turn.

Fiercely honest, brave but lighted-hearted, The Sidelined Wife: More Than a Wife Series Book 1 by Jennifer Peel is one of the best romance novels I have read in a long, long time. Peel's ability to include laughter in this dark side of marriage is highly effective. The Decker family represents every family of a divorced child. Peel's narrative is fast-paced and believable while the dialogue, especially between Samantha and Reed, is fun and filled with the age-old yearning of two unlikely lovers. Is Samantha a cougar, or is it acceptable to fall in love with a younger man?