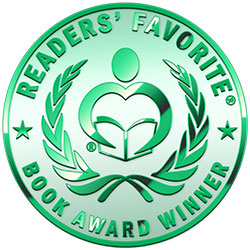 Reviewed by Romuald Dzemo for Readers' Favorite
The Soledad Children: The Fight to End Discriminatory IQ Tests by Marty Glick and Maurice Jourdane is a well-researched, historical non-fiction book that serves as a powerful indictment of a form of racial discrimination suffered by Mexican immigrants. Born and raised in a labor camp farm in Soledad, California, ten-year-old Arturo Velazquez is in third grade when he is given an English-based IQ test and placed in a class for Educable Mentally Retarded (EMR). It is 1968 and Arturo's is just one of many cases; most of the children in the room are Spanish-speaking. The Soledad Children tells the story of the class-action suit filed in 1970, Diana v. the State Board of Education, a lawsuit on behalf of thousands of Hispanic kids already placed in EMR.

This book records a history of discrimination and racism in a way that is poignant and compelling. The authors take readers through the legal action and provide insights and factual events that are psychologically disturbing. From the very beginning, the reader gets a small glimpse of the anguish of children placed in EMR when Arturo asks Maria why they are in a special class. The answer is a painful one. While this is a non-fiction book, it is well crafted and I enjoyed how the authors explored the psychological and emotional part of the characters. The writing is bold and confident, punctuated by relevant themes such as family, educational discrimination, the quest for justice and others. This book contains a message that contemporary American citizens should read. A deftly written story that will, most certainly, instruct our contemporaries.