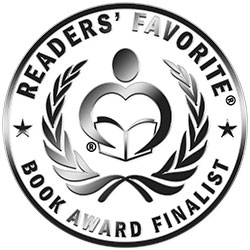 Reviewed by Lisa McCombs for Readers' Favorite
Just when we think we've achieved the life of our dreams, the proverbial "you know what" tends to hit the proverbial fan. Julie Winterfeldt finds herself in the starring role of such a predicament when her marriage dissolves in unexpected turmoil, leaving her disillusioned, disappointed, disheartened, and totally humiliated. Without the unconditional support of her very financially privileged best friend, Julie cannot imagine suffering through life's new plan for her. Divorce is demeaning enough, but when a severe stomach virus turns into an unplanned pregnancy, unemployed and homeless Julie is forced into an equally privileged lifestyle as Kate's housemate. Kate's enthusiasm as Julie's caregiver and surrogate "aunt" to the new arrival illustrates a different side to their lifelong friendship. In an attempt to "pay her way", Julie dives into Kate's daily routine of volunteer work. While helping at a local children's shelter, Kate learns the true joy that mentoring young people can offer her own life. Not only does she break the cardinal rule, allowing her heart to open fully to the children in her charge, Julie also learns what her role as a mother is.

I love, love, love this story. The author's use of humor and sensitivity is the perfect combination for an entertaining read. I couldn't stop reading The Sort of Life of Julie Winterfeldt. Author Tracy A. Fischer designed the perfect feel good story that leaves this reader anxious to read more from her. The Sort of Life of Julie Winterfeldt falls so effortlessly into mainstream women's fiction that its success is inevitable. From the very first sentence, I realized that Julie Winterfeldt is every woman's friend.