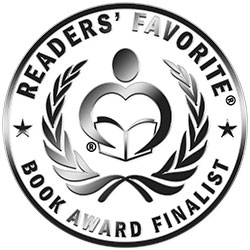 Reviewed by Mamta Madhavan for Readers' Favorite
The Splendid Secrets of 66 Lilly Pilly Lane (The Faren Chronicles Book 1) by Elena Paige is a fantastical adventure that will take young readers on an adventurous trip with twelve-year-old Chia, a blind girl working in the mines, to 66 Lilly Pilly Lane, a whimsical house where she is transported along with her duck, Pip, by a mysterious woman. Chia always wanted to escape from the mines and from her stepmother, Priscilla, who wants her to work in the mines to get diamonds. She wants to take Pip and her twin sister Viola along with her. Ms. Roberta, the mysterious woman, makes her change her clothes and leaves her at the doorstep of the new house, promising her that there will be people inside who will take good care of her. There are lots of secrets in the house that are still to be discovered but for the first time in her life, Chia feels that she belongs there. Though she is keen to rescue Viola, her new friends do not think Viola is as innocent as she seems to be. Will Chia be able to free herself and Viola from Priscilla? Do you think Chia can trust Viola? What is the biggest secret Chia discovers about 66 Lilly Pilly Lane along with the other secrets there?

The story has lots of twists and turns and will keep young readers glued till the very end, leaving them eagerly waiting for Book 2. The author does a marvelous job portraying the many interesting characters and making them memorable to readers with their actions and deeds. The plot has magic, fantasy, adventure, intrigue, and suspense and Elena Paige knits them together seamlessly, giving the story a good pace and fluidity. There is not one boring moment in the book as readers join Chia in an adventure of fantasy as she tries to break the curse put on her family!