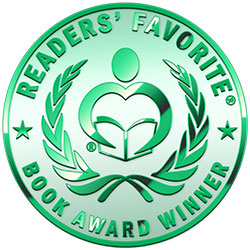 Reviewed by Janelle Fila for Readers' Favorite
The Summer Solstice Enchanted by K.K. Allen is a young adult fantasy about a young woman's secret. When Katrina is fifteen, her mother dies and she is taken to Apollo Beach. There, she discovers the legends about her ancient Greek ancestors. The Summer Solstice is Kat's 16th birthday, and all of the questions she had about her past and future come crashing together. She begins to have disturbing visions and dreams and, when they start coming true, Kat worries about those around her. That includes her neighbor, Alec Stone, who is the one rock she can lean on during this trying time. There are witches and myths and dark prophecies swirling around Kat, and enchantments that she isn't sure if she hopes will or will not come true. She just wants to know the truth about her life and her mother's death, and keep everyone else in her family safe.

The Summer Solstice had a lot of history and back story about witches and their source of magic. After Kat turned 16, the action within the story amped up. There was good character development which I enjoyed. I also was intrigued by the blooming romance. K.K. Allen gave readers a surprise ending that ended on a cliffhanger and left readers wanting more. This was a great supernatural story that was heavy on history with a lot of action happening in the second half of the story.