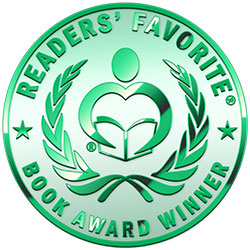 Reviewed by Ankita Shukla for Readers' Favorite
If the idea of a tooth fairy warms your heart, then Davide Tarsitano's psychological thriller The Tooth Fairy will replace the feeling with a biting cold sensation that will haunt you for a long time. When Johnny Hawk caught his wife cheating on him, it triggered something inside him: the need to escape from everything. Pushing aside all rational and practical thoughts, he decided to quit his business and move far away. However, his escape led him to Wendy, a stunning dentist, albeit disturbed beyond his wildest imagination. From the first moment he laid eyes on her, he was smitten. As for Wendy, their encounter awakened an evil side of her that only knew cruelty, torture, and all things sadistic.

Even though The Tooth Fairy is Davide Tarsitano's debut novel, the narration shows the panache of a seasoned author. The story goes back and forth between different timelines, past and present, but the plot never gets confusing. Each character, whether a side player or main protagonist, has a unique personality and a backstory to help build a connection with them. An excellent psychological thriller is one in which readers are sitting in anticipation. They want to know more about this complex character whose mind keeps switching gears. The scenes of sexual abuse, though not too graphic, may disturb some readers. By creating an engaging thriller with relatable characters that readers will care about, Tarsitano has given fans of psychological thrillers a compulsive read. I highly recommend this book and challenge readers to dare put it down before finishing it.