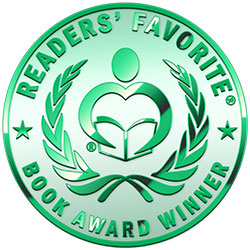 Reviewed by Lisa McCombs for Readers' Favorite
When stay-at-home mother Holly exhausts a seemingly never-ending collection of self-help manuals, she is content to spend her days indulging in long, gossipy, alcohol-infused lunches with her gang of gal pal friends. Every day brings the same challenges and anticlimactic events. That is until she discovers a new challenge. This one makes little to no sense to her, but she is intrigued with the candid ridiculousness of it all. Holly's quest to find her inner goddess becomes an obsession. One that takes her directly out of her comfort zone while simultaneously offering an irresistible challenge. After committing to a year-long workbook activity of releasing herself from the hold of a rather decadent and shallow lifestyle, Holly follows the rules of the Goddess handbook to reach the surprising and unexpected satisfaction of being a woman of substance.

As the main character in Michelle Colston's novel, The Undiscovered Goddess, journeys to discover the person she is meant to be, this reviewer greedily devoured each and every word. It is rare to find a story that so completely encompasses all of the positive qualities of the perfect read. Colston's dialogue is funny, blatantly raw, and unabashedly honest. This is a novel to be read and read again, and to be shared with every woman in search of the key to self-happiness. I love, love, love this book. It hits so many key elements in every woman's spiritual journey. I look forward to purchasing multiple copies to share with the many undiscovered goddesses in my life. I can see myself working through the "workbook" in my own attempt at personal acceptance.