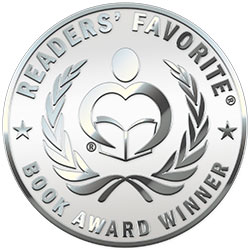 Reviewed by Michelle Stanley for Readers' Favorite
The Vatican Cameos: A Sherlock Holmes Adventure is a historical mystery by Richard T. Ryan. In 1501, Michelangelo is commissioned by the pope to create cameos of specific cardinals portraying the seven deadly sins they commit. Michelangelo becomes a pawn in a scandalous religious game among members of the Holy Order. In 1901, Pope Leo XII hires Sherlock Holmes to retrieve the precious cameos that were stolen from the papal apartments. The thief gives the pope an ultimatum, which he is reluctant to agree to, but the cameos will cause the Vatican embarrassment if they are shown to the public. Sherlock Holmes and Dr. Watson find themselves playing cat and mouse with a crafty thief who knows how the game is played, but so does detective Holmes.

The Vatican Cameos: A Sherlock Holmes Adventure is a historical mystery I found intriguing and thought-provoking. "Practice what you preach," is a phrase many cardinals did not observe and Richard T. Ryan's vivid descriptions of their activities make this cleverly written story engaging and witty. It is also somewhat similar to certain incidents that have occurred in modern society. There are sections in the novel that are based on historical facts, such as "The Ballet of Chestnuts," and the characters of Cardinals Medici and Rovere existed. I have more appreciation for Michelangelo's art as I learned more about his talents as an artist and sculptor while reading. Sherlock Holmes is another character who made this book more fascinating and I highly recommend it.