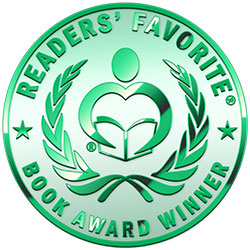 Reviewed by Grant Leishman for Readers' Favorite
The Voyage of the Stingray by Richard Steinitz is a fascinating look inside a new prototype submarine for the U.S. Navy. It is ultra-stealthy and intended for use in the infiltration and extraction of special forces combatants who are sent into dangerous zones for a specific task. Commander Jeff Woodbridge is a career submariner. He has been waiting patiently for his chance to gain his first command and when he is offered command of the Stingray, still under construction, he is more than excited. The Commander's job is to oversee the final construction of what has been a project plagued by delays and tragedy, then to take the Stingray out for sea trials before deploying the new submarine in its most important role of silently and stealthily delivering and extracting special forces combatants from dangerous zones. The submarine's first mission will take them to the Middle East, along with a SEAL team whose job it is to extract an agent from Iran and deliver him safely back to the States. A civilian contractor is accidentally left aboard the Stingray when she sets sail and there is no possibility of dropping him off anywhere due to the urgency of the mission. Commander Woodbridge must call on all his experience and that of his crack crew to successfully carry out the task set by the Admiralty.

The Voyage of the Stingray is interesting and enthralling not just because of the clandestine spy missions that the submarine will undertake but also because of the wonderful descriptions of life on a U.S. naval submarine and the futuristic design capabilities of the Stingray. Richard Steinitz has produced an exciting tale of modern spying and submarine operations, which appears both accurate and extremely fascinating to the layman. The inclusion of both a civilian contractor and a woman officer on an operational, armed U.S. submarine gave the story that extra touch of spice that it needed. I particularly enjoyed the discussions of the technical capabilities of the Stingray and how she could do things no other submarine was capable of. Clearly, the author is well researched and extremely knowledgeable of naval protocol, equipment, traditions, and hierarchy. I was impressed with the delicate balance between an exciting plot and the thrill of exploring the possibilities for submarines of the future and stretching the bounds of their capabilities. The author achieved this balance extremely well. This is an easy-to-read book that can easily be accomplished in one sitting and definitely opened up my interest in reading more from this author. I can highly recommend this read.