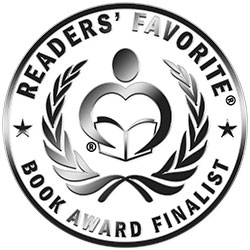 Reviewed by Samantha Coville for Readers' Favorite
Sheila is a beautiful woman and our protagonist in The Warmest Winter by James Gordon is absolutely enthralled by and in love with her. But so is someone else: her husband. This is the tale of a man who knows his love is forbidden and frowned upon, but can't contain the overwhelming desire that is swelling in his heart. Is he doing the wrong thing in loving her? Loving a woman who is married to someone else? Or has he found the right person who is with the wrong one at the moment? Is there any chance for them to be together or is he just a little too late?

This was a beautiful, flowing piece to read and I absolutely fell in love with the inner turmoil that our hero is enduring. What is it like to be so thoroughly in love with someone and know that if the world has its way you can never be with them? The writer, James Gordon, is very talented at imagery and eliciting emotions from readers in The Warmest Winter. I'd love to see what he could do in the future with more training and time spent at his craft. He could use a good editor and cover designer, but I'll definitely be around for all of his future works. This was an easy read with a difficult message and I think people of various age groups, ethnicities, and backgrounds could enjoy the way his writing effortlessly conveys the feelings behind the words. Bravo!