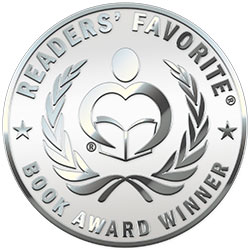 Reviewed by Heather Osborne for Readers' Favorite
Three women, three wars, and one castle. The Women of Chateau Lafayette by Stephanie Dray is a historical fiction novel spanning the lives and influences of Adrienne Lafayette, Beatrice Chanler, and Marthe Simone, each saga coming together at one remarkable spot: Chavaniac. Adrienne must stand by her husband, the famed General Lafayette, as he fumbles in the lavish court of Versailles through the Reign of Terror and his subsequent imprisonment. Beatrice is a staunch philanthropist, advocating for the Americans to aid the French during the First World War. Marthe is an orphan, who grew up to teach at Chavaniac, and finds herself a somewhat unwilling participant in the French resistance during World War Two. Each woman has her strengths and weaknesses, but all are formidable forces as they fight for what they believe in.

There are not enough words to praise Stephanie Dray's magnificent The Women of Chateau Lafayette. Certainly an epic novel, it's worth the time to read as Dray weaves together the lives of three evocative women. There were parts where I felt palpable heartbreak, especially in the life of Adrienne Lafayette. Her struggles, perseverance, and triumphs during one of the most harrowing events in French history were inspiring, as were her relationships with American dignitaries and presidents. Beatrice, likewise, rose above her humble beginnings as an actress and singer and became known to heads of state and ambassadors. She latched onto her cause and was a relentless force for good when the USA was hesitant to enter World War One. Dray also created a believable character in reluctant resistance fighter Marthe. I could feel her hesitance to put herself in danger, but her morals and ethics ultimately won. I highly recommend The Women of Chateau Lafayette to anyone with a passion for historical fiction and those who enjoy stories about strong, resilient women. This one will stick with me for some time, long after I've read the last page.