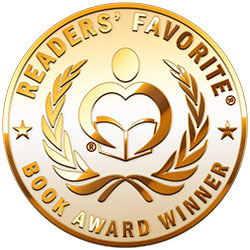 Reviewed by K.C. Finn for Readers' Favorite
The Worst Book in the Whole Entire World is a quirky picture book written for kids and was produced, written and illustrated by author Joey Acker. Part of the Entire World Books Series, in it we meet a charming (if grumpy) little character called Nameless, who takes us through the many amusing reasons why we shouldn't read a book about him. Designed with wry humor, pathos, simplicity and the occasional naughty word in mind, the whole aim of this minimalistic picture book is to deliver humor to its young readers, which it does in abundance. For early grade readers, the visual jokes and short lines provide a great basis to learn timing and humor when reading too.

I loved this weird little book, and I know many a young child who would giggle at it from cover to cover and read it over and over again. With so many books out there trying for educational content and deeper moral meanings, author Joey Acker presents a genuinely fun book that kids will definitely become immediately engrossed in. The lines are clean and simple with drawings to match, and the humor is certain to attract adults and encourage them to read with their kids too, which is always a plus. I especially enjoyed the ending, which rounds up the pathos nicely and brings a slightly brighter tone to the doom and gloom of earlier on. Overall, The Worst Book in the Whole Entire World certainly has a place on the bookshelf of any child who needs a good laugh now and then.