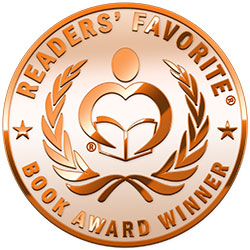 Reviewed by Grant Leishman for Readers' Favorite
Alex Graham may have ended up in 17th century Maryland by a quirk of time, but she has made her home there with her husband Matthew, their ten children and innumerable grandchildren. There is Always a Tomorrow by Anna Belfrage is the ninth book in The Graham Saga, which follows Alex after her journey back through time and her life in the 1600s. The Grahams farm an area in Maryland, which was once a Catholic stronghold, but has now been taken over by the puritanical Presbyterians who are rabidly anti Papist. Against this backdrop we also travel to England, where two of the Graham children are living and being looked after by Matthew's brother. We also follow Samuel, another Graham child who has been adopted by the local Indian tribe. The Grahams close friend, a Catholic priest, Carlos Munoz, has been betrayed to the authorities by one of their own sons and the hunt is on to catch and deal with the one-legged priest.

Although There is Always a Tomorrow is the ninth book in this series, there is no need to have read the earlier books to enjoy this one. It stands alone as a self-contained story. I found Anna Belfrage's characters to be well created and to each have a respective place within the story. My only problem was the sheer number of characters, with the children, grandchildren and sundry relatives often making me pause and ask, "Now who is that?" Without being an expert on the period under writing, I felt the setting was authentic and the research done by the author comprehensive in understanding the locale, the feeling of the population and the general ambiance of 17th century Colonial America. I haven't read any of Belfrage's work before, but this was easy to read and exciting enough to keep me fully engaged throughout. I have little doubt I will read more of this author in the future.