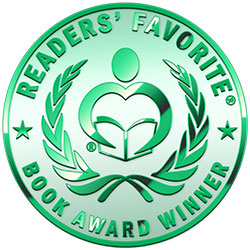 Reviewed by K.C. Finn for Readers' Favorite
Thirst Trap is a work of romance fiction and interpersonal drama that was penned by author Zachary Ryan. Written from an LGBTQ+ perspective, this highly engaging and eye-opening work is best read by mature teens and adults due to the nature of sexual themes and substance abuse references. A coming of age drama with the emphasis fully on drama, our protagonists are four friends who each have their own deep personal issues to deal with. As Dillon and Jesse both deal with grief and loss, Ivan and Leo try to cover up their individual relationship problems with denial and deflection. So begins an important journey of accepting tragedy and moving forward into a brighter future.

Author Zachary Ryan has crafted a contemporary romantic drama that hits all the right buttons for modern readers. One of the particular strengths of the work is in its characters and the development of their dynamics. The plot is firmly character-led, and Ryan allows us close narrative and strong thought and speech presentation so that we can really get to know the four young leads of the tale. Their issues are represented with emotive scenes that really show their tragedy through thought and deed, rather than just telling us about it. The work is cinematic in its interpersonal scene description, and truly at its best when the characters come together to learn from one another, be that through triumph or tragedy. Overall, I would highly recommend Thirst Trap for romance fans who also want an inspiring dramatic narrative in their reading.