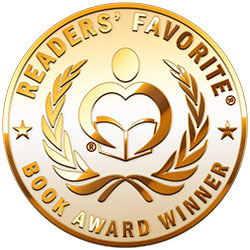 Reviewed by Lois J Wickstrom for Readers' Favorite
A young goat, a kid, gets creative when he has a goal. Today his goal is to get all the other animals on the farm where he lives to smile and laugh. He wears a necklace with beads that spell out the word SMILE. He does his best with each animal. He tells jokes, and he rolls in the mud. He sings, he dances, he breaks a pumpkin and puts it on his head like a silly orange stringy hat. The joyous illustrations by Eduardo Paj bring all these ideas to life. The animals love his antics. This kid can now brag that he is the funniest kid on the farm. This Kid Can Hyperfocus: An Inclusive Story of Friendship and Determination by Patty DeDurr shows that determined work and creativity can accomplish goals.

This Kid Can Hyperfocus written by Patty DeDurr and illustrated by Eduardo Paj is published by Sensing Greatness, where the motto is "Neurodiverse children will change the world." The kid (young goat) in this story can focus intently on a goal. Not everyone can do this. Not everyone wants to. This story was written to honor children who have and use this ability. This book can be a starting place for kids to talk about their talents and preferences. The colorful and energetic art makes it clear that the kid in this story loves being who he is and accomplishing his chosen goals. This kid also enjoys hula hooping and juggling at the same time. In this tale, he has set a difficult goal because it isn't something he can do by himself. It's something that requires other animals to do what he wants. Good thing he has fun doing it.