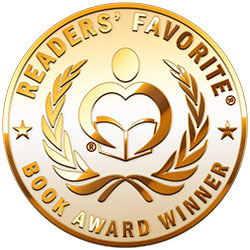 Reviewed by Lucinda E Clarke for Readers' Favorite
Three Degrees and Gone is a dystopian novel set in the year 2080 when author J Stewart Willis takes us to America which is suffering badly from climate change. Sea levels have risen, leaving several cities underwater, frequent and fierce hurricanes have battered the land, and the economy is in a downward spiral. The title takes its name from the average three-degree rise in temperature over planet Earth. Three families decide to enter Canada illegally to begin new lives. Frank, Dana, and their daughter Embrey live in an industrial park, an enclosed community that protects them. In theory, they are safe from the elements, but their biggest challenge is boredom. Harry Sykes is a chartered accountant and divorced. He has lost everything and watches helplessly as the tide engulfs his house. He takes desperate measures to pay for his son's university education and escaping to Canada is a good option. The third pair is a wealthy mother and daughter from Chicago where the wife is locked in a mixed-race, loveless marriage.

I found Three Degrees and Gone by J Stewart Willis a refreshing read. The author describes life as he imagines it 60 years into the future with some interesting and innovative gadgets. However, human nature has not changed one iota and nor have today's prejudices and attitudes. I found that realistic. The beauty of this story for me, besides being a twist on refugees escaping to the West for a better life, was the idea of this happening due to climate change. I particularly liked the brilliantly drawn characters who leap off the page, from grinding my teeth every time Frank opened his mouth to the reactions of suburban Cynthia having to live rough. Minor characters, those who facilitated the escape route, were also well-drawn. I found it very difficult to put this book down once I started reading it. Recommended with 5 stars from me.