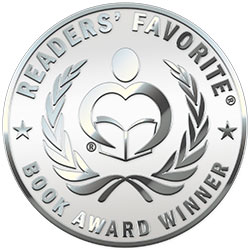 Reviewed by Kathryn Bennett for Readers' Favorite
Tiger Pelt by Annabelle Kim takes us into the story of a time that was a savage and sometimes unforgiving time. You are taken into Korea when Japan was an occupying force. A young boy from a farm goes on a quest that will lead him into an adventure that takes him through the entire peninsula of Korea and all the way to crossing the Pacific. In a life running parallel to the young farm boy's, a young girl who is beautiful and vibrant is taken and forced to work as a 'comfort woman' for the Japanese forces. When a monsoon hits, two souls find themselves brought together and escaping death.

The Korean War and the time before and after that is an era that is often overlooked by people. The simple fact that this book takes place in that particular era was attractive to me. Beyond that, Annabelle Kim has crafted a truly beautiful book here with compelling characters and a fantastic story. Some stories make you feel emotional when you read them; they draw you in and refuse to let you go, and for me this was one of them. It is a little hard for me to write this review simply because I don't feel any of my words can truly compare to the feeling this book gives me. Life has a way of bringing people together, but it can also pull them in directions they never thought they would go. If you want to be swept up in a book full of emotion and events that feel so real you can touch them, this is one book you should read.