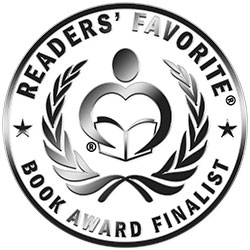 Reviewed by Cassie Widjaja for Readers' Favorite
Tiny Blunders/Big Disasters by Jared Knott is a mind-blowing collection of stories centering around real-world examples of the butterfly effect phenomenon. From ancient times to current events, these thirty-nine stories focus on how overlooked, seemingly insignificant details differentiate whether a ship sinks or stays afloat, life or death. These events include how an unopened letter saved the American Cause in the Revolutionary War, how a lone hunter in the African bush precipitated the AIDS pandemic, and how a German pilot's small mistake saved Britain and changed the course of WWII. Offering an unparalleled look into the behind-the-scenes of history's most significant events, these well-researched, factual stories will keep you turning the pages far past your bedtime.

If you could take away only one thing from this book, it would be 'The devil is in the details.' Jared Knott's vivid descriptions and in-depth knowledge made Tiny Blunders/Big Disasters a truly worthwhile read. Instead of focusing on dates and places that more often than not blur into one, Jared Knott aims to humanize history by showing how a human's seemingly trivial mistake can change the course of a war. The pivotal figures in history no longer seemed like idols on a pedestal; instead, they appear like the strangers we pass by every day on our way to work. I loved how Jared Knott includes photos and artwork to illustrate his points and engage readers. The development of a tiny blunder into a colossal disaster is incredibly well-written and spares no details. Whether you are a history buff or just a casual reader, this book is a must-read!