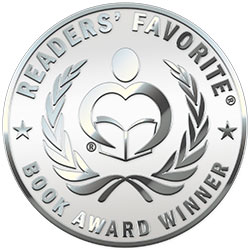 Reviewed by Jessica Barbosa for Readers' Favorite
A science-fiction thriller, Titan's Legacy by Rhett C. Bruno is the exhilarating finale of the series Children of Titan. The peace between Titanborn and Earthers is still tense even after the war. The time of domineering corporations running Sol's affairs is over, thanks to Kale Trass. However, there are still hidden powers at play in the dark and they threaten something Malcolm Graves holds dear. Pervenio Collector, Malcolm Graves has spent the years after the death of his daughter virtually invisible, retired, and living in Titan. His strength and body aren't what they used to be, but when the only person who cared he was still alive, his grandson, Alann Trass, is in danger, there is nothing he wouldn't do to keep him safe.

After everything Malcolm Graves has been through and lost in the past, you would think that maybe this time around he would get a break! Unfortunately, it seems like the universe isn't done with him yet. With Alann Trass in danger, Malcolm is thrown once more into chaos and despair as he fights against new and old enemies to keep his grandson alive. I found Titan's Legacy to be a thrilling, entertaining, and satisfying book to immerse myself in. Rhett C. Bruno is a descriptive, amazing author that paints sharp and distinctive scenes of Titan's Legacy in my mind with his impactful words. He creates these extraordinary characters and gives them this innate humanity that draws me in, regardless of their flaws. The most noteworthy and appealing parts are the detailed action sequences and the exciting, heart-stopping plot. The entire story is skillfully written in detail, to the point that I felt like I was with Malcolm and Alann as they try to survive the perils of Earth. It felt like I was watching every scene unfold right in front of my eyes. Reading the final book, Titan's Legacy, has been a spectacular, bittersweet adventure and I found this to be an exceptional sci-fi novel truly worth the read.