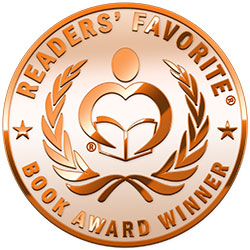 Reviewed by Jack Magnus for Readers' Favorite
To Be or Knot To Be is a children's educational animal picture book written and illustrated by Melanie Burgess. The Florida Everglades are home to colonies of flamingos. Two flamingos from one of those colonies loved to dance and swirl about each other on the mudflats. Suddenly, as they spun, they fell in a tangled mass of flamingo necks, bodies, and long legs. When they got up, they realized their necks had gotten knotted together. No matter what they did, they just couldn't untangle themselves. The panicky flamingos shouted out for help, but the other flamingos in the colony only laughed at the ridiculous predicament the two had gotten themselves into. Since the colony was no help, the knotted flamingos decided to find someone else to help them. No one seemed to have the answers that the tired and knotted-up flamingos needed, but still, they persevered in their hunt for assistance.

Melanie Burgess' To Be or Knot To Be is an extraordinary selection for young readers that takes them into the heart of the Florida Everglades and introduces them to the native flora and fauna. Burgess' illustrations are masterful and make this virtual visit to the Everglades an unforgettable one. Each panel reveals aspects of the Everglades and its inhabitants in full detail and accuracy. I found myself delightedly lingering as I turned each page -- so much to look at! Would the two flamingos ever discover the key to unknotting their necks? While the answer proved so elusive throughout the story, the visit to the Everglades and its different habitats made the search a sheer pleasure. Burgess includes in her appendix an informative page entitled Knowledge Nibblers that further educates young readers about the Everglades environments. A section called Habitat Hunt calls upon readers to match plants and animals to the correct Everglades habitat. To Be or Knot To Be will, no doubt, excite imaginations and even inspire some young readers to become ecologists or environmentalists. It's most highly recommended.